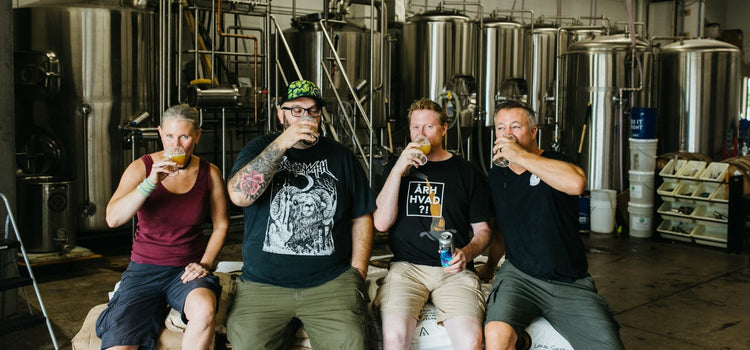 About Us
We're a small team of craft beer lovers! We do this because it's our passion and we feel it's the best way we can make a difference in peoples' lives.
Contact Us
Shop Beer
Brewery
Why We Brew
Our brewing focus is on the modern beer styles we love to drink, share and seek out. We also focus on the styles we aren't able to easily find locally otherwise. Top of the list are hazy and juicy hop-forward IPAs. We make them big on flavour and low on bitterness. We also love brewing and drinking big pastry stouts that feature dessert-like flavours such as coffee, chocolate, coconut and maple syrup. We round out our lineup with fun and exploratory sour beers where we experiment with different flavour combinations through large fruit additions and other complementary ingredients. Our goal is to turn each of our beers into a memorable experience.
Our Team
As a small upstart brewery we appreciate all of the interest and support this community has given us so far and we love to share our vision with other craft beer fans! Our small, dedicated team shares a singular enthusiasm for brewing craft beer that creates memorable experiences.
Co-founder
Steve "Bebo" Pilotto
My name is Steve but everyone calls me Bebo. I am obsessed with beer, brewing, Chicago sports and music. Eternally grateful to turn my passion into a career and do it alongside my best friends. Willing to spend hours talking about 90's hardcore, Walter Payton, BCBS or Harry Potter.
Co-Founder
Chris Steininger
Craft beer has been my passion for many years. At the brewery, I wear many hats and work on whatever needs to get done to bring our vision to life. I'm thankful for our amazing team and for being able to bring our beers to discerning palates. I'm a huge music fan, singer and songwriter too so incorporating music into what we do makes life even better!
Brewer
Jim Fay
I grew up in Milton. I couldn't make it in professional baseball so I spent 20 years selling steel until I was able to get into the craft beer industry and follow my passion. I've been with Third Moon since May 2020 as a brewer and part-time DJ. If you are at the brewery and spot someone singing or dancing, 99% chance that it's me.
Operations & Maintenance
Melissa Steininger
Most people call me "Mel". I have an artistic, sculpting and building background. Third Moon has given me a platform to use my range of skills here. It's been a joy to express my love for woodworking in the brewery. Third Moon has been a fun and interesting cauldron of music, art and delicious flavours.
Taproom Manager
Jordan Baker
My friends call me "Bakes". I fell in love with craft beer mostly because it's something you can share with friends whether we're ice fishing, playing ball or just hanging by the fire grilling. I'm super stoked to be a part of this great team and part of something that's going to be talked about for years to come. My philosophy is there's a beer for everyone. See you in the taproom!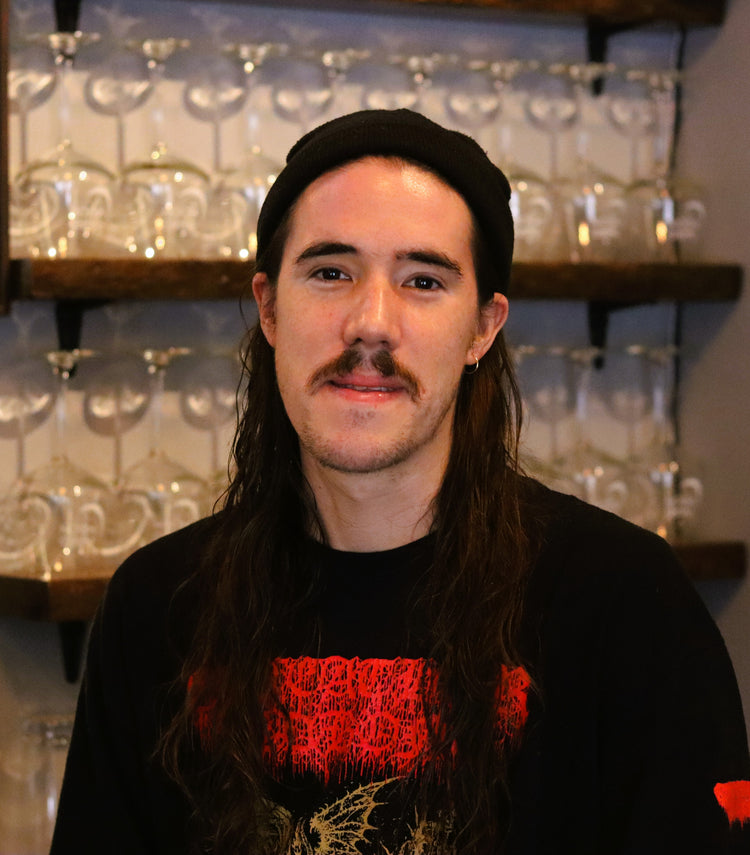 Brewer
Cole Firth
I've worked in the Ontario beer industry for years in many different capcaties but never felt more at home than here at Third Moon. The broadly creative approach we all share has allowed me to consistently learn and grow as a brewer while having lots of fun the whole time. Whem I'm not at the brewery you can catch me playing guitar, bass, and drums in a number of musical projects or running on local trails wherever I can find them.
Social Media
Follow Us On Instagram
For the latest updates and adventures, follow us on Instagram.
We're beer lovers ourselves, and we're pretty friendly.
Contact Us